My Role On The Project
Product Manager. Project Lead. Producer. Copywriter.
The It Kit is your one stop shop for sex education and exploration. A box, delivered right to your door, full of intimate materials that empower you to make informed birth control decisions.
It Kit was conceived as a direct result of the Innovation Next initiative, a federally funded program of The National Campaign to Prevent Teen and Unplanned Pregnancy in partnership with IDEO.
Teen Pregnancy Is The Problem —
Sex education is different in every county, city, and state. Only 13 states are required to provide medically accurate information to its citizens. This leaves teens with wildly different information, whether accurate or not, when they leave home and start building an adult life. As of 2011, the teen pregnancy rate was 52 pregnancies per 1,000 girls aged 15-19. 69% of those pregnancies were girls between the ages of 18-19.
Just think about that for a second. It's a pretty alarming statistic.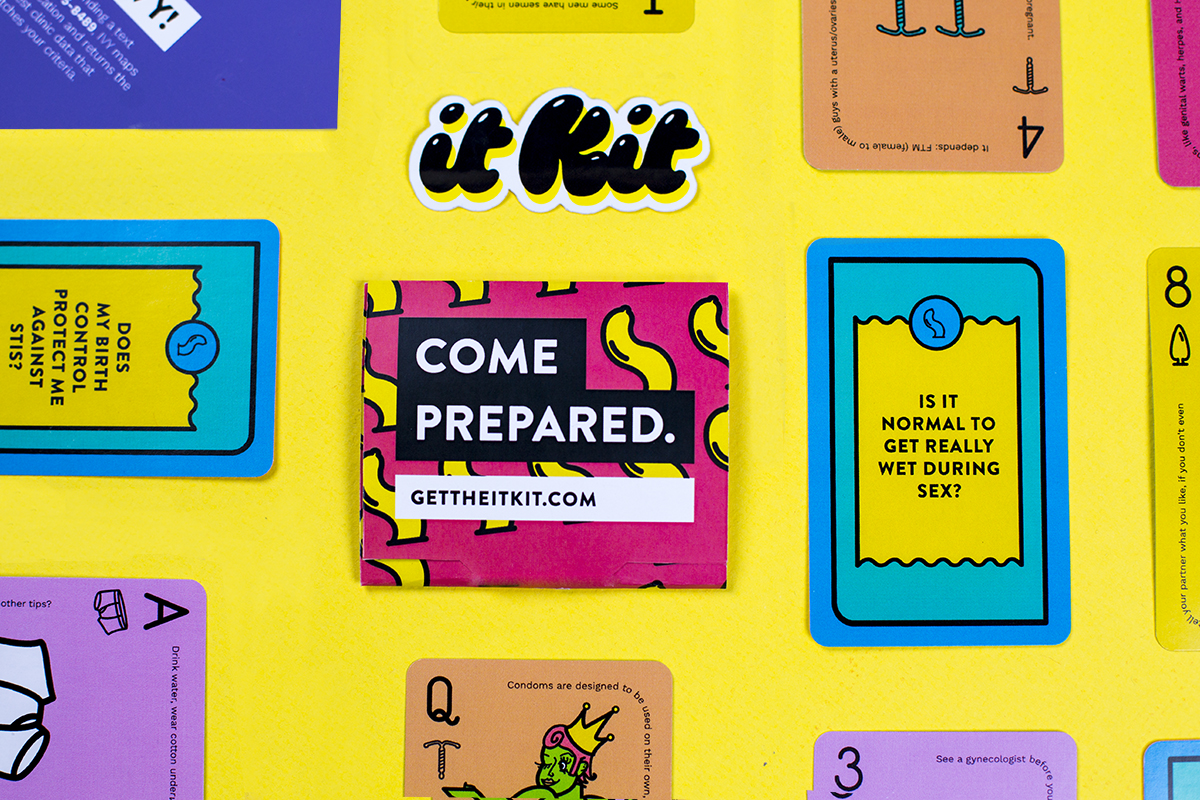 How Might We: How might we educate and protect teen girls during this pivotal time in their lives to help prevent unwanted pregnancies?
Our Audience: Newly autonomous female college freshmen
Our Product: The It Kit helps female freshmen to be prepared for any sexual situations they would want to engage in.