&pizza
Marketing Project Manager
As the marketing PM I worked with cross-functional leaders from design, operations, culinary, finance, strategy, people, and development, to ensure that all brand initiatives were executed and delivered on-time and within budget. Additionally, I spearheaded the fleet-wide digitization of shops and operations, which resulted in a projected annual cost savings of over $620k.
CREATING A PROCESS
In order to create efficiencies and streamline the output of marketing and brand assets I developed a company-wide creative process. Through implementation and iteration the below process was conceived and put in place — increasing time efficiency and asset production significantly.
DIGITIZING THE SHOP
One of my main focuses during my tenure at &pizza was digitizing the shop — bringing static menus and various marketing touchpoints into the 21st century by establishing a dynamic content canvas.
I worked with the founder to concept the in-shop digital content strategy. I led the RFP process for digitizing all 26 shops — from vendor selection and negotiations to site surveys, hardware and software selection, design, and implementation planning.
UNIFORM STANDARDIZATION + COST SAVINGS
I collaborated with various vendors to create high quality uniforms that met the brand's high aesthetic standards and cut overall costs. I ran cost evaluation exercises, which resulted in phasing out certain products with margins that couldn't be justified. I led the curation, execution, and standardization of a new line of uniforms for all employees that showcased the brand in fresh, cost-effective way.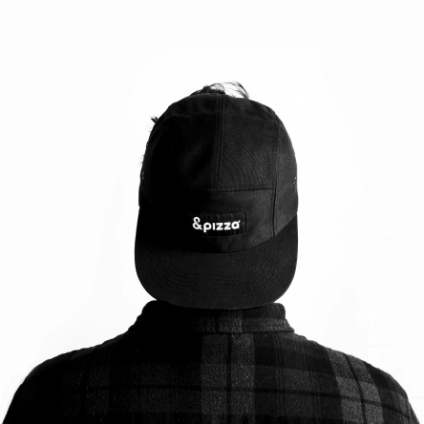 Decreased swag costs by 46%